Patricia & Michael share their USA holiday story with us
Patricia and Michael adapted our Route 66 Self-Drive tour, here's what they had to say:
We've been on plenty of road trips before, including the south and west of Canada, New Zealand, and America's West Coast, but this time we wanted to travel along Route 66 and see how it was in the past.
We love to stop at different places and have plenty of time to explore and see all that's there, so we contacted American Sky and tailor-made our 37 day itinerary along Route 66, the West Coast and Las Vegas.
We really enjoyed travelling along Route 66 as there are so many great things to see – there was a London bus made into a cool café, some of the hotels we saw were wigwams, and we even got to see the singing road.
London Bridge in the middle of the Arizona desert was one of our favourite places and definitely a must see. We loved The London Bridge Resort - it was superb thanks to its views of the bridge, and suite accommodation which consisted of two rooms with a Jacuzzi in the bathroom.
The Grand Canyon was definitely another one of our holiday highlights. The views were spectacular and photos don't come close to seeing it first-hand. We drove up to the car park and walked as much as you can along the edge before getting the bus back - We did one way one day, and the other way the next day and even had deer coming up near us. We also visited Death Valley which was out of this world.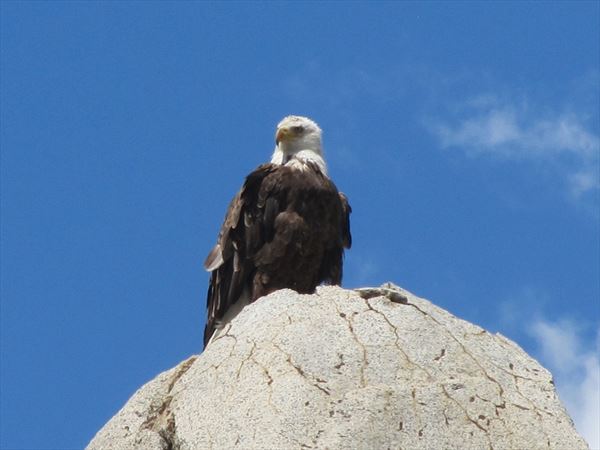 We had booked to stay on The Queen Mary which was great, but in hindsight we'd recommend getting a hotel nearby rather than staying on the ship itself as the rooms were a bit of a let-down - the ship itself is worth seeing though.
Chicago was a great city to explore – there was filming going on whilst we were there, I think for the series Chicago Fire, but there was another film going on as well. We also went to watch an American football host show, which was fantastic.
All in all we really enjoyed our Route 66 self-drive tour, and we can't wait for our trip to Boston and New England, which we've already booked!
We would like to thank Patricia & Michael for sharing their story with us and hope to welcome you on another holiday soon..
If you would like to provide us with your own holiday story please contact [email protected]
Find your perfect holiday
Talk to our friendly team
01342 331798
Call us 9am-7pm Mon-Fri / 9am-5pm Sat-Sun