Top 10 things to do in Fort Myers & Sanibel Island
For Florida away from the theme parks, it doesn't get much better than the Gulf Coast barrier islands of Fort Myers and Sanibel. We check out the 10 top things to do in these western seaboard hotspots most celebrated for their wildlife conservation areas, historic estates, old-fashioned outdoorsy pursuits, and sparkling sugar-white beaches.
#10
Grab your rig, your lures and bait and go hook some fish
For would-be anglers, there's no shortage of fishy thrills in the warm Gulf waters surrounding both islands. Depending on the season, you can expect tarpon, grouper, big trout, mangrove snapper, sheephead, redfish, cobia, snook, amberjack, and much more. Head to the 600ft-long pier in the Fort Myers playground of Estero Island to possibly hook a flounder, pompano or some Spanish mackerel - or simply rock up with your gear at Sanibel Island's The Causeway, Blind Pass Bridge, or the pier on the bayside of the Sanibel Lighthouse (also known as Point Ybel Light). Whilst waiting for your trophy fish, spot Atlantic bottlenose dolphins in the offshore waters - or even a manatee aggregation if you're here between November and March. Just remember that strict restrictions apply and anyone between the ages of 16 and 65 who fishes in Florida's waters needs a license ($17 for three days; available at most tackle shops).
#9
Check out which restaurants are dominating the dining scene
The food scene in Fort Myers and Sanibel is resolutely good, with both places taking full advantage of the freshwater surrounds. Expect ingredient-driven cuisine with deep menus that focus heavily on seafood in Fort Myers, most notably Bayfront Bistro for its fresh oysters with apple granata, Three Fisherman Seafood for its cooked-anyway-you-like fish specialties, and Shrimp Shack for its spectacular seafood combo platters. When hunger calls in Sanibel, there's The Sandbar for its delicious crab cakes served with caper tartar sauce and fresh fruit salsa, Cip's Place for its catch of the day blackened with mango rum salsa or pan sautéed with lobster citrus butter, and The Clam Shack for its lovingly-prepared lobster roll and New England Steamers. You'll also find that some restaurants have market menus, meaning that you can buy an entire fresh-off-the-boat fish and have it hand-filleted or seasoned to your specifications.
#8
Watch Fort Myers Miracle baseball game at the Hammond Stadium
The minor league baseball affiliate of the Minnesota Twins Major League Baseball Club, the Fort Myers Miracle is a Class-A Advanced team made up of rising stars yet to be snapped up by a major league. Established in 1926 as the Fort Myers Palms (and subsequently the Miami Marlins, Miami Orioles and Miami Miracle), the team returned to Fort Myers in 1992. Nowadays, they play all home games at the 7,500-seater Hammond Stadium on Six Mile Cypress Parkway. Individual game tickets can be bought either online or at the Miracle Office (open 9am to 6pm Monday to Friday and 12pm to 4pm on Saturday). Even if you're not a big baseball follower, the off-field entertainment is excellent; think competitions (sling shooting fake lobsters into waders, dizzy bat spins, buffalo mascot tack), big-name athlete and celebrity appearances, and a summertime Beer, Baseball and Boom that's topped off with a post-game fireworks display.
#7
Spend time gallery-hopping in Fort Myers and Matlacha
Given that there's over a dozen galleries concentrated within four blocks of the downtown Fort Myers River District, the art scene is growing to become more dynamic. There's the Art Walk event held on the first Friday of every month for gallery owners invite locals to artist meet-and-greets, drinks receptions and live demos, and the outdoor Creative ARTs Market that operates on six dates during November and December. Elsewhere, the tiny and quaint islet of Matlacha northwest of Fort Myers is a historical fishing village and revered artists' community that's home to just 750 residents. Here you'll find six art galleries (some of which run individual or group workshops and painting classes), whimsical shops, cottages and cafés painted in Toytown colours, and a much-photographed "Island Time Zone Begins Here" sign that lets you know on arrival that this quirky place is unlike anywhere else on the Gulf Coast.
#6
Hit the dedicated cycling, walking and hiking trails
Declared a Bicycle Friendly Community by the League of American Bicyclists, Sanibel tempts two-wheel travellers with over 25 miles of paved shared use paths, including the Rabbit Road Trail, Dixie Beach Road, Middle Gulf Cemetery Route, and Bailey Road-Dunes Circle. Enthusiastic riders can keep it simple on main thoroughfares - or test their pedalling skills on the more challenging pine flatwoods, wetlands, cypress swamps and loop trails at Caloosahatchee Regional Park. Equally cycle-worthy is the nearby Cape Coral for its 90 miles of interconnected bike routes that border nature preserves, scenic canals, the huge Caloosahatchee River, and the stunning Four-Mile Cove Ecological Preserve. For walkers and hikers who don't mind getting muddy, Pine Island's Flatwood Preserve and the nearby Galt Preserve are both nature-rich spots with enough freshwater wetlands, boardwalks, swampy marshes and open landscape to satisfy.
#5
Get up-close with some of Florida's most varied wildlife
Fewer places in Florida reward with such a staggering amount of wildlife as Fort Myers and Sanibel; mostly manatees and loggerhead turtles in the warm Gulf waters, alligators and iguanas in the expansive wetlands, and racoons, squirrels, armadillos and four venomous species of snake (Eastern Diamondback, Pigmy Rattler, Eastern Coral and Cottonmouth) pretty much everywhere else. The best animal sightings, however, are at JN 'Ding' Darling National Wildlife Refuge - the 6,300-acre preserve made up of submerged seagrass beds, cordgrass marshes, and West Indian hardwood hammocks. Named for American Pulitzer Prize-winning cartoonist and conservationist Jay Norwood Darling, it's home to 245 species of birds, 60 types of reptiles, and 32 different kinds of mammals. Most visit-worthy is the free-to-enter visitors centre on Sanibel-Captiva Road for exhibits on refuge life and Darling himself.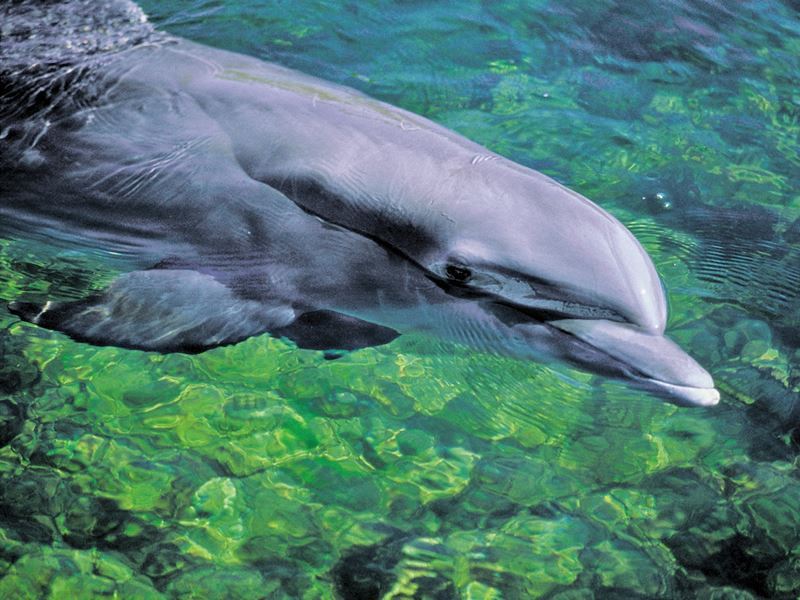 #4
Get a sense of Fort Myers' history at the Edison & Ford Winter Estates
So smitten were friends Thomas Edison and Henry Ford with Fort Myers that that they put down roots here in 1886 and 1916 respectively. Nowadays, what's known as the Edison & Ford Winter Estates is a 15,000-square foot museum complex that does a brilliant job of presenting both the car magnate and prolific inventor's major achievements. Aside from touring both historic homes, not-to-be-missed sights include the 20-acre botanical gardens filled with over 1,700 plants from around the world, Edison's laboratory (kept in the state it was in his latter years complete with his test tubes and tools), and Ford's 1914 Model T, 1929 Model A and 1918 Model T Truck. The estate is open seven days a week from 9am to 5:30pm and most visitors spend a maximum of three hours checking out the exhibits. General admission tickets costs $20 per adult, but it's worth spending an extra $5 on a guided tour.
#3
Rent a kayak and paddle through the Great Calusa Blueway
The honeypot of Southwest Florida's kayaking destinations, Great Calusa Blueway is the 190-mile paddlecraft trail that meanders through Lee County, the Gulf of Mexico coastal waters, and inland tributaries. Named for the powerful Native American tribe (presumed to mean "fierce people"), these well-marked waters that start in the Fort Myers Beach area reveal key wildlife-watching spots; expect to see 300 species of birds, playful dolphins, sea turtles, manatees, and the odd alligator. Highlights include Lovers Key State Park and Estero Bay's Mound Key Archaeological State Park - the site believed to have been the Calusa's military stronghold and ceremonial centre. The wildlife-laden waters are shallow enough for kayakers to tackle alone, but newbies may want to consider paddling with a local guide who can direct you to notable hotspots - and also throw in a few stories about the original people of southwest Florida.
#2
Hit the stunning beaches for seashells that come in all shapes and sizes
Shelling is a huge deal in Sanibel, with avid collectors and aspiring conchologists worldwide hitting these shores in hope of finding such rarities as the Common Baby's Ear, Junonia, and Lion's Paw. The more determined shell-hunters even go searching for rich pickings at night with torches strapped to their heads, bent over in what's been nicknamed the "Sanibel Stoop". Away from the conchs, whelks and cockles, most visitors make a beeline for the award-winning white sands, the best of which are Bowman's Beach, Sanibel Lighthouse Beach, Fort Myers Beach, Lynn Hall Memorial Park Beach, and Cayo Costa State Park. Be sure to stay for the half-hour just before sunset to watch sky ablaze with a mesmerising mix of peach, pink and coral hues - and stick around for the elusive Green Flash - an optical phenomenon which appears when the sun turns bright green at the absolute split second it slips below the horizon.
#1
Book a sightseeing cruise to island-hop your way around the coastline
Arguably, the best way to explore the protected waterways, navigable channels and secluded shores around Fort Myers and Sanibel is to spend a few days island-hopping. There's literally hundreds of sun-soaked outer islands that dot the coastline - many of which are accessible only by boat. Start with Captiva, Boca Grande and Cabbage Key before taking a charter cruise to Cayo Costa - the eye-poppingly huge unspoiled barrier island that packs in nature trails, mangrove swamps, oak-palm hammocks, pine forests, grasslands, shady picnic areas, and nine miles of stunning white beaches. Also noteworthy is Pine Island Sound - the largest island off Florida's Gulf Coast that's one of the finest cruising grounds for sailors and powerboaters in the southern USA. Here you'll find several hundred miles of sheltered waterways, world-class sport fishing, top-notch marinas, expansive bays, and drop-dead-gorgeous white sands.
Find your perfect holiday
Talk to our friendly team
01342 331794
Call us 9am-7pm Mon-Fri / 9am-5pm Sat-Sun